DISCOVER THE SIMPLE, YET POWERFUL FRAMEWORK THAT HAS HELPED HUNDREDS OF PEOPLE IN ALL KINDS OF FIELDS & INDUSTRIES TO OVERCOME THEIR FEARS, RESOLVE THEIR PHOBIAS, AND LIVE FREE FROM ANXIETIES.
You're invited to the ONLY Fear Resolve Event Where You Will Walk In Overwhelmed and Leave With A Shorter To-Do List Than You Arrived.
Now before you continue, here are people this System has worked for…
NOW IS THE TIME TO END THE CYCLE OF FEAR, doubt AND ANXIETY SO YOU CAN UNLOCK DEEPER COURAGE AND CONFIDENCE TO LIVE AND LOVE WITHOUT LIMITS? HERE ARE 3 STARTING KEYS
1. PROBLEM:
Around us today, there are so many conflicting advice about how to live and love.
Everyday, you are pointed in so many directions.
So like most people who want to build a life and love that's so dear to them, you try and go down a bunch of different paths at the same time.
However many of them don't even touch the real issue: the fear and anxiety that sits in your heart.
And that's a huge problem!
A lot of times, these fears and anxieties are so private that you can't share them with your friends because of how they may misunderstand and misjudge you.
• The fear of being broke, the feeling of not having money when you need it, and the constant worry that you may never make enough money for your basic needs, take care of your family or hit your financial goals.
• The fear of not ending up in a good relationship because you are afraid you may never find true love and trust, even when it seems everyone appreciates who you are.
• The fear of not being good enough, failure and inadequacy as a result of having high standards and expectations that have become limiting, such that you are struggling to perform or fit in.
• The fear of not being able to become all that God created you to be because you're tied to something you don't totally want. The negative feeling attached to not being able to translate your skills, gifts and talents into money making ventures.
• The fear of death, dying and the dead. Awakened in the night by nagging thoughts that a dead family member may come back to you. Or some negative memories haunt you.
• The fear of not being able to connect spiritually, maintain your zeal and passion and not feel empty and stagnant.
• The fear of the past repeating itself. A traumatic past or a history of abuse that nags at your heart and keeps you from being vulnerable.
• And, the list goes on…
2. PROCESS:
You already know you have to overcome your fear(s) in order to live your life to your highest potential, love to the uttermost, I may not need to remind you of that.
What would it cost you one year from today you still have not gone past your fear?
And while many "gurus" promise they will help you overcome your fears, most of them actually never do, nor show you how to do it.
With The Fear Resolve Process, there's actually a system, a process to overcoming your fear.
And this process is so effective because it is backed by current research in Neuroscience & Behavioral Change Psychology, Trauma-Based Coaching, Cognitive Therapy and a combination of other independent therapy processes.
The process you will learn looks like this…
Spread across 2 days, these are some of what you'll experience in class:
Day 1:
Root Cause of Fear Discovery & Assessments
Fear Scripts
Removing the Mental & Emotional Blocks That Hold You Back
Fear Behaviour Sequence in Practice
Life Journey & TImeline Therapy
Understanding Why We Fear The Things We Fear
Winning the Inner Game of Fear
Fear Reframing Exercises
Letting Go of Past Hurts, Anger, Trauma and Pain
Brain Workout Sessions
Day 2:
The 2 Main Types of Fear
Phobias and Obsessions
Polarization & Cognitive Distortions
Discovering your Frame of Reference
Tracing Your Personal Fear Patterns
Fear of Intimacy
Triggers and Anchors
Mastering the Language of fear and confidence
Circle of Confidence
Relaxation Exercises
Brain Workout Sessions
3. PROMISE:
Imagine for a moment what your life will look like after The Fear Resolve Process…
• Consider that after this 2-day experience, you would come out fully armed and ready to take on the world because you no longer have the fears you used to.
• Imagine yourself reaching your long-awaited goals that you've been struggling with for a long time.
• In a few days time, you would have completely resolved all the bad memories and negative emotions you have been bottling up till now. And you stop letting your past dictate your future.
• You become truly free and completely limitless to live your life, instead of pausing your best life somewhere until now.
• You get busy living instead of getting busy dying. You no longer let what has stopped you all your life stop you any further.
Today, you have a chance to step beyond any limits of life.
YES – You can be all that you dream to be.YES – You can have all the money you want.YES – You can win the heart of that lady you love.
WHAT they say about
THE FEAR RESOLVE PROCESS
​Before the program I had a lot of issues with myself, I so much enjoyed loneliness, I find it very hard to let things go among many other things, all of these have been a thing of the past because I have learnt and grown past my fear. I have stopped living a life of tension, torment and anxiety.
Idowu A. Alfred
Corporate Professional
Attending this class is one of the most meaningful things I've done this year. My mind has been opened up to see that fear is what I make it and I actually overcame my fears. The thin­gs I've learnt are actually very practical. The 5 Minutes Brain Workout was wonderful. It made me see the beauty in me above the flaws that becl­ouded my eyes.
Oluwatoosin Oladejo
Musician
​Today, I had a presentation with the Staff of Promasidor Nigeria, owners and manufacturers of Cowbell Milk. I usually have fears in doing such large scale presentations. Thanks to the Fear Resolve Program techniques, I killed the presentation as I spoke and presented with clarity and confidence, and the management are already telling us to get ready for site inspections to seal huge acres of land.
Dr. Laide Okubena
Real Estate Consultant
The Fear Resolve Advantage​
1. No-nonsense Advantage:
You may have been told to become "fearless" and "do it afraid" (inserts sad face!) when in actual fact, fear is a useful emotion if you can understand how it works, and turn it into power and freedom to fuel your success.
2. Experience Advantage:
This is not another information-dump, motivational seminar where you learn and learn and become so loaded that you are not able to use the information for yourself afterwards. This is an action-driven, experience masterclass. Information is great. Knowledge is power. Experience beats them both.
You will experience for yourself first-hand how freedom, confidence and courage can replace fear, nervousness, worry and anxiety. See some pictures from previous classes for yourself
Meet your Fear Resolve Process Guide
I am Dayo Samuel… Everyone calls me "the Grandfather of Podcasting in Nigeria." But….
Yeah! This used to be me a few years ago.
Unbelievable, but true!
I used to look, feel and lived like my life was paused and someone else had the remote control of my life.
I couldn't dream of a better life. Who was I to attempt? Who was I to want great things?
I remember , just a few years back, I was about to get married to a sweet beautiful lady when I moved to Lagos.
After I moved to Lagos, the babe (my fiancee) and I began having issues. We were breaking up every month. Between January and August when we finally ended that relationship, we had broken up 9 times.
Of course, I was afraid of what people will say when they get to know we would not be getting married anymore. This fear kept me stuck taking whatever happened to me.
It also didn't help that I came from a very humble and local background. It was like my destiny was tied to my ugly background.
After we broke up that relationship, my life was halted. I was broken.I thought all had come to an end.
Until I enrolled in a class similar to what I am inviting to be a part of right now.
It was then that I learned a lot of how I could change my own life in as much a short time as possible.
By September 2016, and against all odds… I was already married. Plus I had accomplished 3 very major goals I had set for my life just a year before then.
And that's even aside overcoming my fear of snakes, rats, and diverse other fears that hindered what I could do, and where I could attempt to go.
All of these happened simply because I embraced change. Prior to that time, I thought it was fantasy to say I wanted to get married in a short time. I thought life was tough. I felt out of place.
But it was when I broke that frame that I realised I was the one who allowed myself remain at the level I was – unsatisfied, dejected, used, and worse of it, I had bad names and labels – baba Ijebu, Broke-ass pastor amidst many others.
​
Why did I share this with you?
Firstly, because your dreams are valid. Whatever you want to accomplish you can achieve. But you cannot remain the same person to achieve something different. If you want more out of life, you have to first become more yourself.Which is why I can understand how you may feel about your life at the moment, and why I recommend you be a part of The Fear Resolve Process.
As you already know, fear is one reason you may not become the highest possible version of all the God has created you to be, do and have.
Fear is one reason you may not have all that you really desire to have. It is even said to be the biggest obstacle to happiness and satisfaction.
Secondly, the reason why I share this with you is because, I have been there myself.Down to nothing.
No money.
No house.
No girlfriend .
Empty dreams.
Nothing to show for the life I was living.But if I could have kept the progress going since 2016, I believe everyone has the power and capacity to do same – only if they know how. And I'll be glad to show you the "process". That's even the more reason why we named this program, The Fear Resolve Process – it is a results-focused experience prepared specially for you.
Now with the tools, techniques, and teaching I discovered, developed and refined, I now help people like yourself overcome their most pressing fears, worries, phobias and anxieties, so they can go live a life that matters to them.
This is the next stream below:
MORE TESTIMONIES
HERE'S HOW THE FEAR RESOLVE PROCESS WORKS:
PRE-SESSION:
This begins virtually 3-4 days before the class. You will be provided a guide via email that will help you observe your thought patterns and resulting behaviors so you can begin the Fear Resolve Process even before class starts.
This alone will reduce your mental worries about key issues in your life, and guide you on how to counter negative thinking and live free from the imagined limitations you place on yourself.
DAY 1:
We uncover our fear scripts, and reprogram the movies we play in our heads. You will learn how you learned and mastered fear.
We also run you through assessment tests that helps you understand why certain things get you to bend towards fear. You will then unravel how to immediately change your emotional response to fear any time. You will also understand how fear evolved in your brain.
By the end of Day 1, you would have completely understood how your mind works and how it has tried to protect you (through fear) all the years of your life. If you have fears in your relationship, faith or finances, this is the day we break down how to move forward.
What You'll Experience in Day 1:
Root Cause of Fear Discovery & Assessments

Fear Scripts

Fear Behaviour Sequence in Practice

Life Journey & TImeline Therapy

Understanding Why We Fear The Things We Fear

Winning the Inner Game of Fear

Fear Reframing Exercises

Letting Go of Past Hurts, Anger, Trauma and Pain

Brain Workout Sessions
DAY 2:
You learn to take back your life as you receive tools and techniques that help you completely break the frame of fears, phobias and anxieties.
You learn to identify what things make you jittery and fearful as well as develop mastery over the things that trigger anxiety in any area of your life.
Uncover how your brain is tricked to notice more negativities in life rather than positives, and learn to use that as your fuel for success.
To be precise, you will be able to differentiate between fear, phobia and obsession, and be able to nip it in the bud once it sends its signal to your brain.
We end this day with mastering the language of fear and confidence, as you are guided to effectively overcome your 'critical inner voice' which is central to all areas of life: personal development, healthy relationships, self-esteem, wealth, and career success.
What You'll Experience in Day 2:
The 2 Main Types of Fear

Phobias and Obsessions

Tracing Your Personal Fear Patterns

Fear of Intimacy

Triggers and Anchors

Mastering the Language of fear and confidence

Circle of Confidence

Relaxation Exercises

Brain Workout Sessions
​
DATE & VENUE
Saturday, May 25th & Sunday, 26th, 2019
​
Ikeja, Lagos (actual venue will be sent to you when you complete registration).
​
Take advantage of the Early Bird Discount of N50,000 which expires May 10th.
Afterwards, N65,000
HOW TO REGISTER
Make your payment or do an online transfer to
Audacity2Lead Media & Training
Zenith Bank
1015817876
EARLY BIRD BONUSES
BONUS
All participants get a printed copy of Dayo Samuel's new book Limitless Courage & Confidence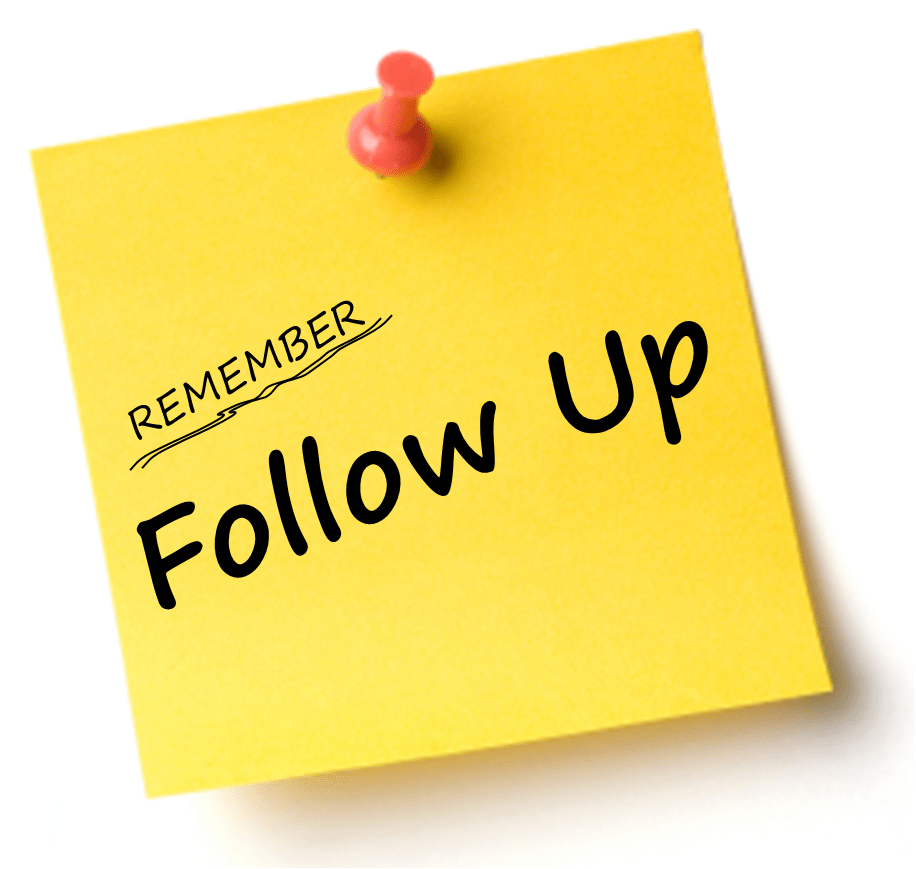 Certification
You will be licensed and certified to help other people overcome their fears, phobias and anxieties using our framework. This will install in you the skills and capacities of a Confidence Coach.
A MAGNIFICENT FUTURE AWAITS you…
The Fear Resolve Process is a two-day intensive training program that teaches you, through subconscious reprogramming, how to free yourself from fears and phobias, minimize stress, increase your motivation levels, and practice discipline. You will learn cutting-edge skills to powerfully impact your relationships, finances, emotional, spiritual and physical well-being. And you will be able to use these tools for others as well.
See…
The Fear Resolve Process is a 2 day in-person experience that leaves you basking in the light of your awesomeness and dancing in the brightness of possibilities.
It is a proven process designed to support you in releasing what's been holding you back so you can reclaim your self-esteem, your confidence, courage, joy and energy and live a life of purpose, passion and potential.
Register today to be a part of this current stream of participants.
These are some of what you can expect to take away from The Fear Resolve Process
• Successful strategies, Insights, and Practical things you can do to move from where you are currently stuck to where you need to be – with actual case studies and relatable examples
• You will have the courage to take bold actions in spite of negative thoughts
• You will become able to manage fear and use fear as a power to propel you forward and not a fence to hold you back
• Confidence, and a new outlook on life, love, and other important areas of your being.
MORE TESTIMONIALS
"
I am more aware of my state of mind, my thoughts and my feelings. Praising myself is the best part, it has made me do more things in order to have more things to praise myself for. I am better now than I was only about a week ago.
Adebisi Olatunji-Legend
"
I love the fact that I have the power to use my "language" to build confidence in place of fear. Knowing that I can control emotional triggers and anchors is very liberating!
Philomina Attah
"
My whole life is transformed, I am more motivated and inspired to aim for and do bigger things. I can now do without things and habits I thought I couldn't do without before. I have achieved in one month things I couldn't achieve in almost one year.
Chijioke Moses
"
Learning to control/allow what I fear or not was a big task for me. I have been told severally that I can worry for Africa, now, I know why and how that happens and then I know the best way to say NO to worries and vague anxieties.
Adeoti Oluwafunmbi Purpose
"
Before the program, there are several things I used to think I couldn't do and some that I know I can do but didn't do because of fear. I can now see fear as a television set which I have the remote control to use to switch it to any channel of my choice and can turn it off. Thus, I am no longer fear's slave but now the boss. Thank you very much once again.
Julius Afolabi Abiodun
"
At the end of the program, I felt bold to take hold of my finances and joined an online contribution community, opened a savings account with the help of my friend back home. I have gone back to using my daily planner diary to plan my day and this has put a buzz in my mind and increased my motivation.
Mary Mercygrace
HOW TO REGISTER
Make a payment or do an online transfer to
Audacity2Lead
Zenith Bank
1015817876
© 2019 Audacity2Lead Media | Back to Top